Doctors Crawford and Timothy Tatum are excited to announce the addition of
Dr. Christina Cox to their practice.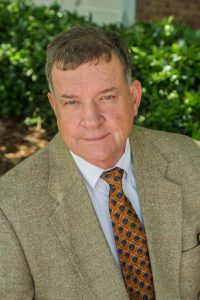 Crawford Tatum, Jr., DMD
Our friendly dentist, Dr. Tatum, has served his many patients from this practice since 1975. Prior to his dental career, he graduated from Auburn University with his bachelor's degree in 1971. He then continued his education at the University of Alabama School of Dentistry and graduated with his DMD in 1975. Following graduation, he received many awards, including the C.V. Mosby Book Scholarship Award, the American Academy of Periodontology Award, and the Removable Prosthodontic Award for Partial Dentures. He also received the Academy of General Dentistry Award, the Most Outstanding Dental Student Award, and the Election to Omilion Kappa Upsilon.
Dr. Tatum is currently a member of the following organizations:
• American Dental Association
• Alabama Dental Association
• Fellow American Academy of Implants Dentistry
• Diplomate International College of Oral Implantology
• American Academy of Periodontology (Served on Continuing Education committee)
• Southern Academy of Periodontology
• American Association of Tissue Banks
• Fellow: American Academy of Osseointegration
• American Dental Society of Anesthesiology
• Society for Preservation of Oral Health (Past President)
• Alabama Implant Study Group (Past President)
Dr. Tatum is also on the specialty board of the Diplomate American Board of Oral Implantology and Implant Dentistry. He has worked with the East Alabama Medical Center since 1975 and continues to provide his many services. In addition, Dr. Tatum has been the co-author of Article for 1988 NIH. He also attends the Consumer Conference on dental implants and has lectured on dental implants for 30 years.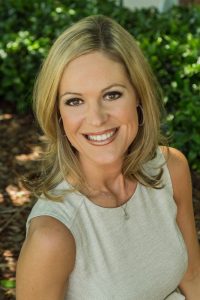 Dr. Christina Cox, DMD
Dr. Christina Cox earned her BS in biomedical sciences from Auburn University and obtained her D.M.D from the University of Alabama School of Dentistry. Dr. Cox stays active in the dental community. She is the past president of the second district dental society and current member of the ninth district. She is also a former trustee and delegate for the Alabama Dental Association. She is currently a member of the American Dental Association, Alabama Dental Association, Academy of General Dentistry and Academy of Cosmetic Dentistry. Dr. Cox recently completed the Comprehensive Implant Residency Program and Alabama Implant Education program in Birmingham where she received advanced clinical training in implantology and other surgical procedures. She has also received advanced training in Invisalign. She looks forward to having the opportunity to utilize her skills in cosmetic dentistry that provides a broad scope of oral surgery and restorative dental procedures.
Dr. Cox has two beautiful children, Bentley and Noah. In her spare time she enjoys traveling, spending time with her children, being involved in her church, mixed martial arts, exercising, and Auburn Football!!!